" Total War: Three Kingdoms " produced by  Creative Assembly has been well received since its launch and has become the fastest selling work in the "Total War" series. However, CA recently announced that it will no longer update the content, causing dissatisfaction among players, believing that the developers have not fulfilled their previous promises.
"Total War: Three Kingdoms" was launched in May 2019, and has successively released stories such as " Yellow Turban Rebellion ", " Eight Kings Rebellion ", " Destined to the Sky ", " Instigation ", " Megatron Savage ", " Deer Dead " and other stories With the expansion of the data sheet and some new heroes and special effects packs, the game has also come to the final version 1.7.1.
According to the official development report video last week, after the launch of "Fates Divided", the game has been largely developed. "Whoever is the Deer" describes the "War of Guandu" which was also an important battle in the Three Kingdoms era, but it is not the "Three Kingdoms", the key to three divisions of the world. Some players complained that they could not wait for the real battle of Chibi, and there has been no water battle until now. Most players think that such a game is only half-developed.
Immediately after the announcement, Steam  flooded with a large number of negative reviews. Recently, "overwhelming negative reviews" appeared in the comments, and the overall reviews have also changed from extremely positive reviews to mostly positive reviews. The negative praise of the development report film also surpasses the positive comment.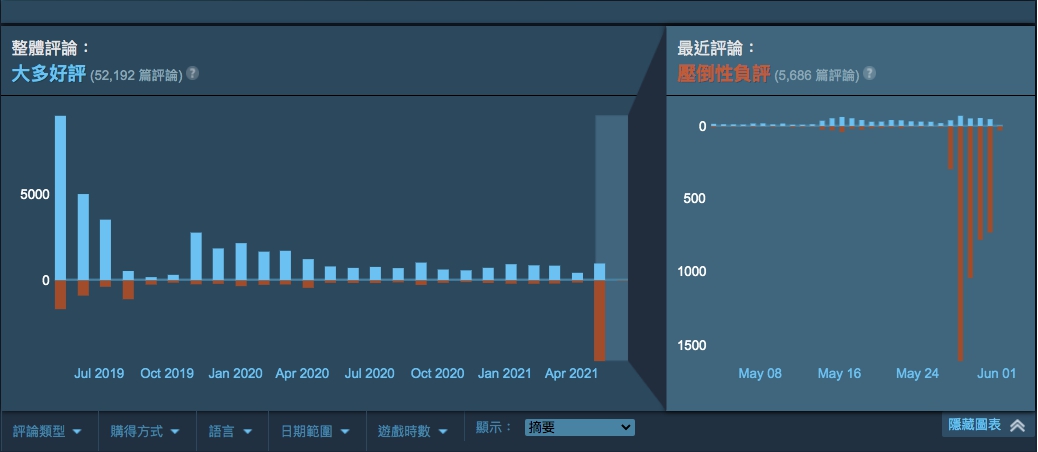 However, in the second half of the film, the official promised to continue to develop the Three Kingdoms series, and also mentioned that it would continue to explore the characters of the Three Kingdoms and their unique stories. Not sure if it is a work of a nature that is going to be circulated separately. In addition, CA is also developing multiple historical series of works at the same time, including the sequels of the Three Kingdoms, but the official did not specify the details.