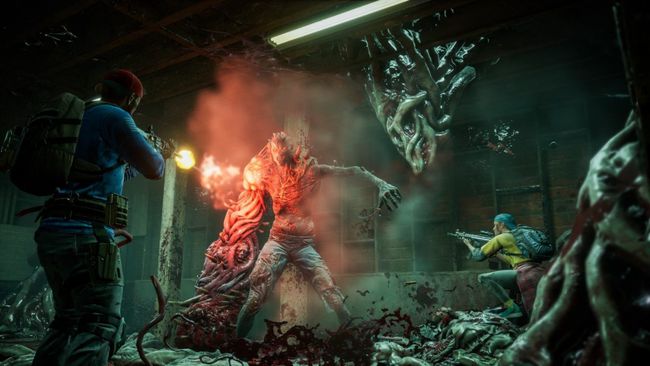 "Blood Vengeance" is  a zombie shooting cooperative game created by the Turtle Rock Studios team. It was produced with the Unreal 4 engine (that is, the team that made the road to survival that year) opened a beta test not long ago, but it is only open to pre-order players. The official beta will be open from August 13th to 17th Beijing time, (it is free for a period of time) when all players can play this game. On August 10th, the "Blood Vengeance"  Beta public test has been pre-loaded.
The editor will also take you to learn about the gameplay of "Blood Vengeance" in advance , as well as the introduction of the characters and monsters.
This is a four-player co-op, survival zombie-themed action shooting game. In the game, the battle between players and mutants has reached a crazy fever. These people became the host of deadly parasites. Today, it has become a terrible mutant, and wants to devour the remaining human civilization. Mankind is about to become extinct. Players need to stand up with their teammates to fight the enemy, destroy the mutants and protect human civilization.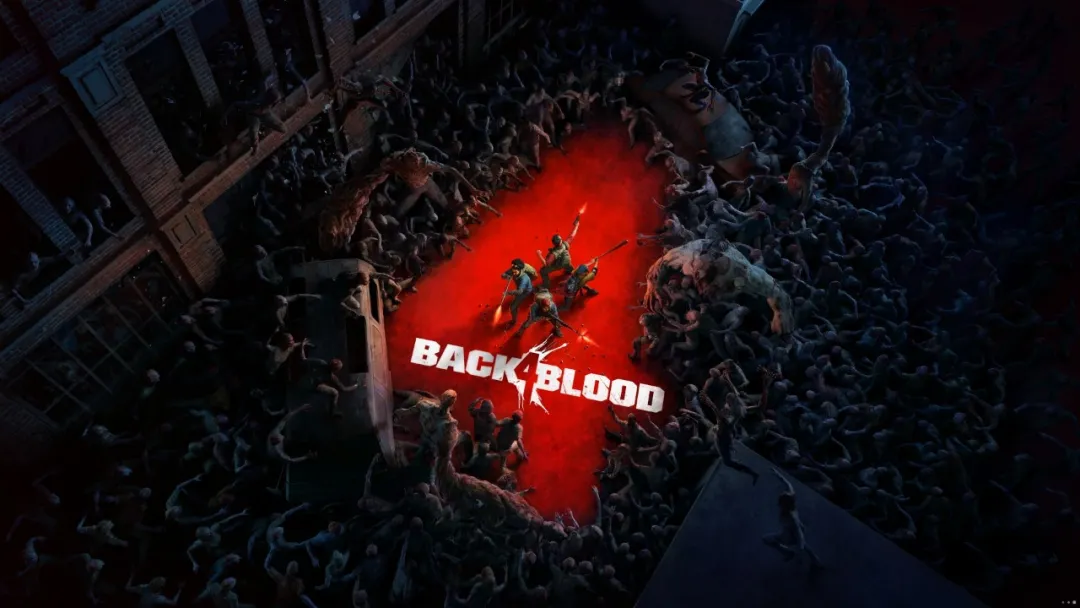 Cooperative battle
Survive through 4 players in cooperative plot campaigns and survive missions of different difficulty levels. The game can be played online with up to three friends (4 players in total) from 8 "cleaners" (game characters, immune to surviving) One of them) to choose from, and match a series of tools and supplies. Cope with mutants who want to destroy humanity and continue to evolve. economy
Competitive multiplayer mode
It is a duel between two different camps. Become a cleaner with special effects, or play a terrifying cataclysm. Both sides have unique weapons, abilities and special skills. (The editor is looking forward to it anyway)
Colorful playability
By adding the "Endless Road" card system, each player can have a different sense of experience, control to create different decks, or match different combinations for more intense battles. The "Game Guidelines" mechanism will be constantly adjusted to adapt to the player's behavior, to ensure exciting and exciting battles, while also allowing the game to have diversity, and a stronger army of mutants-a bigger and bigger BOOS
Role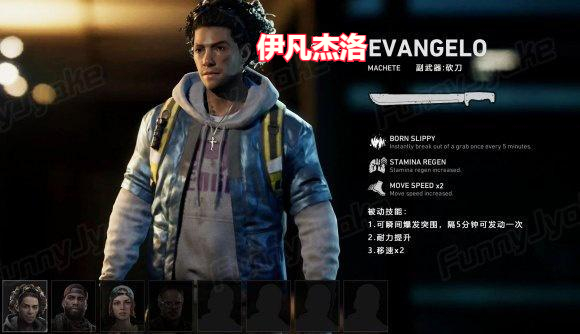 Young man, equipped with a machete|A breakout every 5 minutes|Increase in physical recovery|Increase in movement speed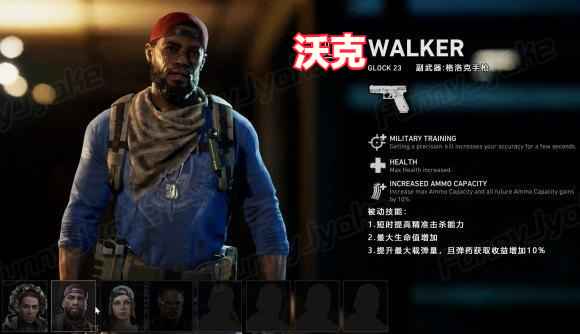 Hei, equipped with Glock 23 pistol|Precision kills will increase the accuracy for a few seconds|Maximum health increase|Maximum ammo capacity increased by 10%, all ammunition capacity increase effect increased by 10%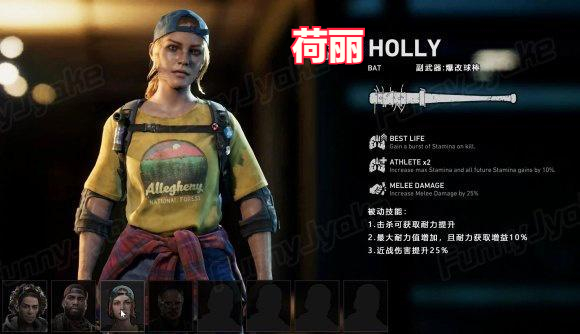 Miss sister, equipped with a bat|Kill the enemy to restore stamina|Melee damage bonus 25%|Maximum stamina value increased by 10%, all stamina value boosting effects increased by 10%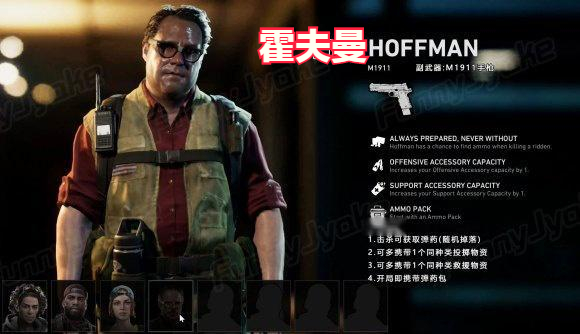 Uncle Greasy, equipped with  M1911  pistol|Kill zombies to get ammunition|Capacity of deadly items and auxiliary items + 1 initial equipment ammunition pack
These roles are currently known, and other cleaners will be launched in the future
mutant:
Hocker
The appearance is a mutant boarder with four arms. It shoots slime at a long distance, making the player unable to move or attack. However, it is quite fragile and only requires a few bullets to kill.
Bruiser is a tall mutant with a strong mutant right arm that can stretch and swing forward to knock down players, causing a lot of damage, and knocking back all players in the area.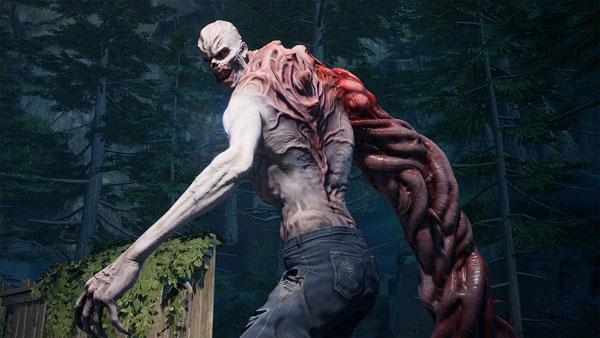 Retch is a fat but slow-moving mutant . It will spit out acid to attack the player. When killed, it will explode on the spot and spatter acid around.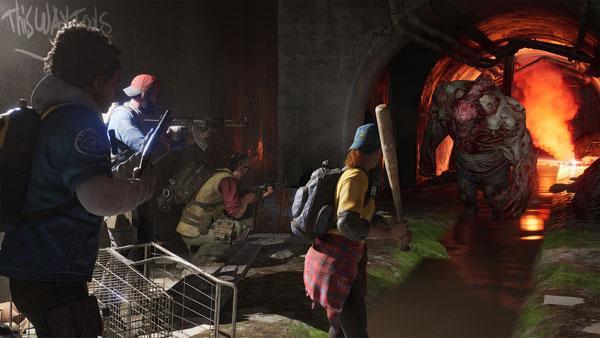 Snitch has a mutated head and neck. Although overall it is not too threatening, its screams attract a lot of zombies.
Ogre has a huge appearance and is also the most threatening mutant at the same time. It has a very high blood volume and will destroy obstacles that hinder it on the path of movement, throwing things at the player. Due to its huge size, it cannot be squeezed into the narrow passage. If the player gets too close, it will still be caught and thrown out. At the same time, it has the characteristic of continuously restoring life.
Chinese can be set in the game