The first-person simulation game "Gunsmith Simulator" is now available on Steam, supporting simplified Chinese and Chinese dubbing.

Trailer: Youku Video Cloud
About this game
There is nothing better than starting some gunsmith work. But where should you get your first commission? It's best to visit the "GunStock" website because it is full of advertisements, gun auctions, and people looking for people like you!
However, you can also receive orders directly from customers-it's great to have your own customer network. Read the story behind each gun, and then decide which job is best for you.
Did you accept the first commission? Great, let's get to work! …But wait, you must be prepared!
Order new parts on "GunStock" or create new parts by using special tools such as CNC machines and lathes. Check the weapon and determine which elements need to be replaced and which elements need to be refurbished. Learn to trust your instincts and upgrade your studio as you gain more experience.
They say that this is not only related to appearance. Well, those who say they must have not seen the well-preserved 7.92mm assault rifle…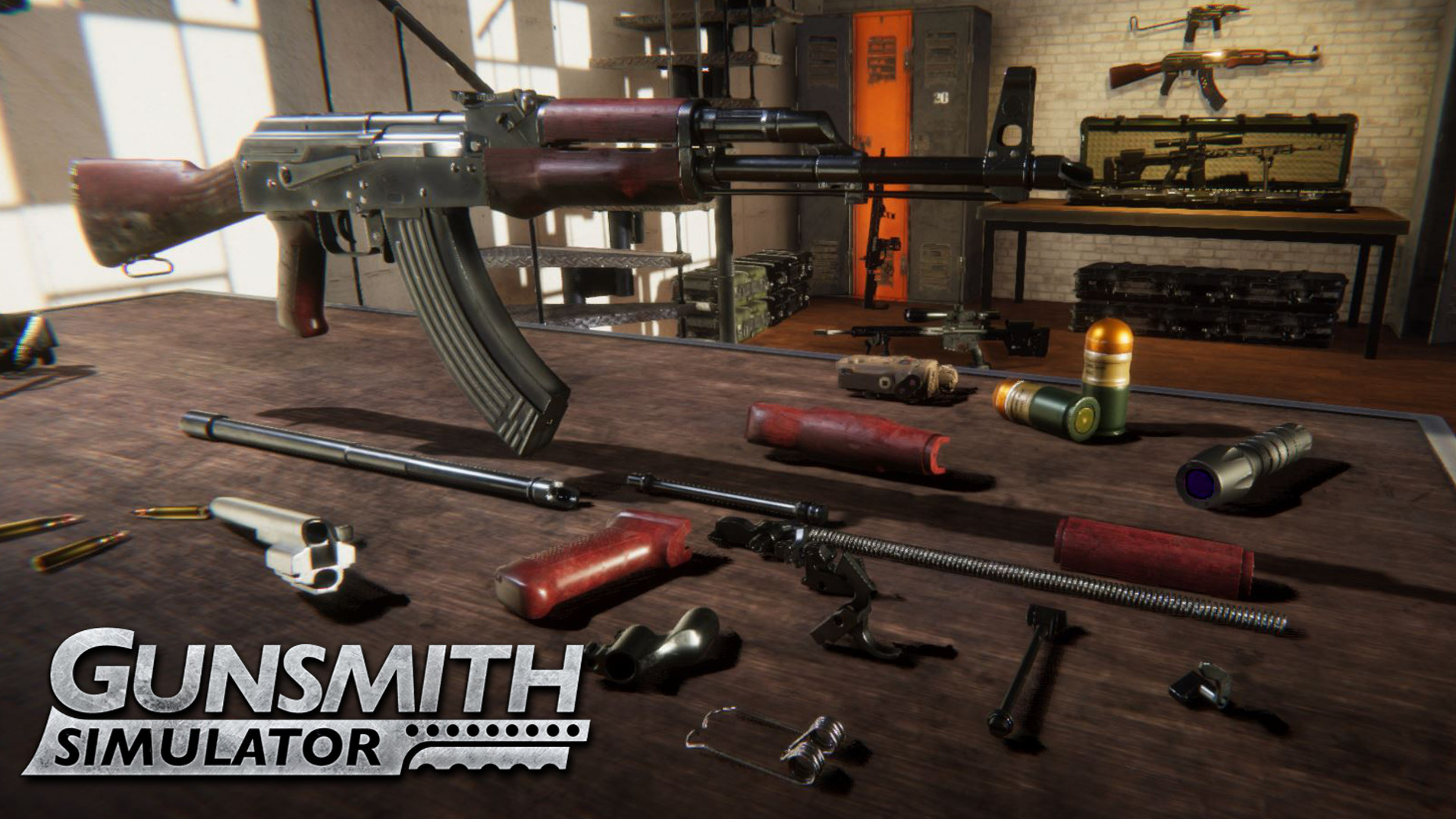 You can use sandblasting and acid baths in a specially designed room to remove rust from old parts. Then, by blackening, you will be able to protect the steel plate from oxidation. Also-don't forget to grease the parts to prevent corrosion!
After finishing all the dirty work, it's time to go crazy and spray the gun to your liking! How about red or light blue?
Now, personalize your gun by applying the skin on the skin! You can use a variety of accessories to improve weapons. Try some scopes, handles and grenades, unless you prefer lasers and transmitters? Simple flashlights, better rangefinders and even collimators are also the right choice.
In the end, you are the gunsmith and you will decide the most suitable equipment!
The most meaningful thing is to see the effect of your hard work. See if you have successfully repaired and assembled the weapon…or have you missed something?
Test your guns in the shooting range and in the field.
As long as it works, you can do it the way you like!
Therefore, you have a beautiful gun, repaired, fully operable and personalized. What action will you take next? Will you try to sell it, return it to the customer, or keep it for yourself?
Either way, please be prepared, because there are many new orders coming!