The voice actor said he was dubbing a sheriff NPC in "GTA6"
Although the rumors of "GTA6" have continued, R star still has not announced any relevant news. However, a voice actor recently said that he is dubbing an NPC sheriff in "GTA6".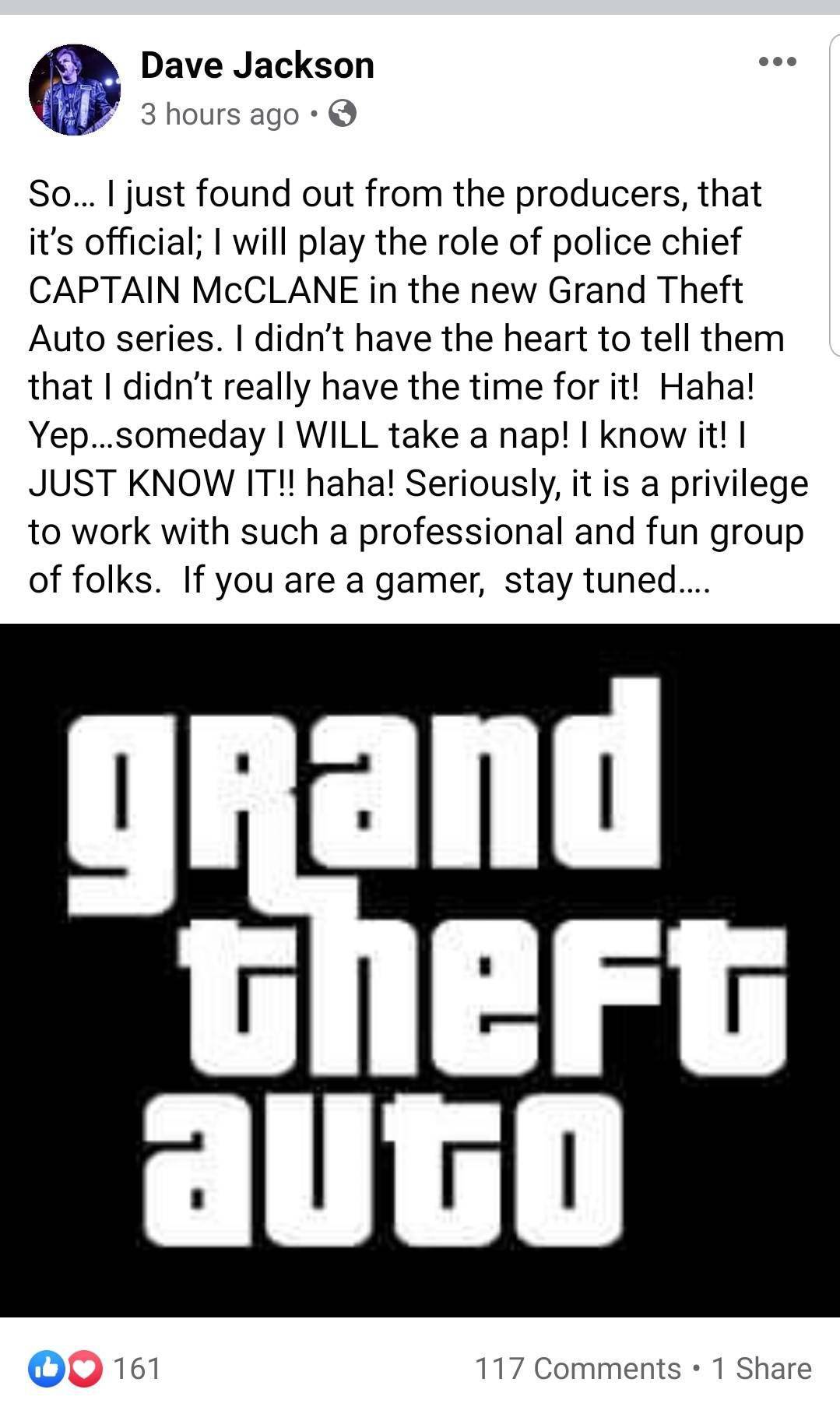 Recently, the voice actor Dave Jackson updated his Facebook page. He said that he has been awarded the role of "Sergeant McLean" in the new "GTA" series and told fans "Stay tuned" for more news.
When asked if this violated a non-disclosure agreement, Dave Jackson said, "As long as I don't reveal the storyline, everything is fine." When another fan asked if the character was an NPC in "GTAOL", Jackson said vaguely: " They are making a trailer, I hope it is "GTA6″."